We Train Students To Secure Jobs In Next 30 Days
Training students to secure quality jobs as a skilled technician and customer care executive in growing mobile communication field.
Our Values
Vibinyo rehabilitees the needs of young aspirants by providing core values in the way of SPIRIT
Skill Development
We strive to be a modern organization to utilize our skills to teach others and to enrich in their life.
Passionate
We love the things we do and strongly believe in Training Vision.
Innovative
We constantly improve ourselves and find unique ways to deliver our services.
Responsive
We proactively engage our customers and other stakeholders.
Individual Growth
We create an environment that fosters systematic growth of individuals in his or her life throughout the stay with the Company
Teamwork
We create an environment that produces unity of purpose, synergistic relationships and optimum result.
Our proud partners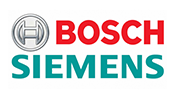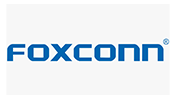 Real Success Stories
Stories behind our students life and how our training made positive change in their life.
The course was very useful for learning about mobiles, well Equipped Lab and Classrooms
S.Karthikayan
This Learning Program was awesome, I come with very Little Knowledge but now Look Forward to using it on my carrier, Thanks vibinyo.
S.Lokesh Bala
The Trainer Know basically everything and was excellent. The course materials, as well as the visuals and instructors, knowledge made the course less painful and more comprehensible.
B.Pavithra
The course was very useful for me, I Realy enjoy they 12 days, Learning process more effective and enjoyable, well Practical labs and classrooms, Excellent Trainer, Really this course was very useful to me.
E.Poovarasu
The Training was clear and detailed, Well experienced Trainer, Well equipped lab facilities, I feel the course could have been boring, but he made it understandable, clear and interesting.
M. Siva Prakash
An extremely helpful and informative course, Training materials were well organised and provided good case studies. Teachings helped me to ace the final test. Thank you Vibinyo.
V.Vignash
Feel free to contact
Please contact us using the information below
office closest to you
Call us at: 9789457123
EMAIL US : hr@vibinyo.com
Working Hours
Monday – Saturday 09.00 – 18.00
Brands We Work With